On September 1, 2010 Rhodes Insurance and the Anderson Agency, the two longest standing insurance agencies in Aberdeen merged and began operating under the name RhodesAnderson Insurance. Each company's history has roots embedded into the backbone of Aberdeen and NE South Dakota.
The origins of Rhodes began in 1882, when S. W. Narregang began the Narregang Investment Company in Aberdeen, South Dakota. G.W. Hart established the G. W. Hart Farm Mortgage Company in 1905 in Bryant, SD, later moving to Watertown. In 1918, Mr. Hart moved to Aberdeen and joined Mr. Narregang in a partnership known as the Narregang-Hart Company. In addition to financial services, their company provided insurance products. At the foundation of the partnership, S. W. Narregang retired. Mr. Hart stayed on until his retirement in 1925. The partnership was purchased by Mr. F. W. Hatterscheidt and Mr. E. C. Rhodes. They continued to operate as The Narregang-Hart Company. During the tumultuous years in the 1930s, Mr. Rhodes managed hundreds of clients and led them through the reorganization that followed. A lifelong student of agriculture, stocks, finance, and people, Mr. Rhodes spent much of his time and effort working with both lenders and the government to ease the situations of the farmers.
E. C. Rhodes and F. W. Hatterscheidt continued to operate the partnership until November 12, 1936 at which time they merged. The stockholders were Mr. Rhodes, Mr. Hatterscheidt, and Eva M. Keller. At this time the name became Narregang Insurance.
Rod Fouberg and Art Russo assumed ownership of the agency in 1984. Rod is the current Chairman of the Board and former CEO of Dacotah Banks, Inc. Art is President of Rhodes Properties, a commercial real estate holding company, and on the Board of Directors of Dacotah Banks, Inc. Rod and Art are both greatly involved in numerous volunteer organizations.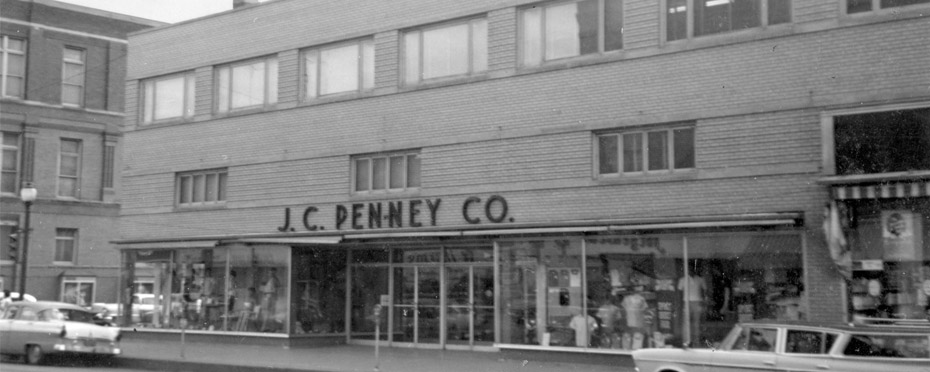 The Anderson Agency was founded in 1938 by Clifton "Clif" Anderson, with offices in the Citizens Building located downtown Aberdeen. His son, Carl Anderson, joined Clif in the business in 1966, and his son-in-law, Dennis Disbrow also joined in 1974. Over the years, a number of smaller Aberdeen insurance agencies were purchased as the agency continued to grow, but Clif's business doctrine of, "When the policy is sold, our job has just begun," never changed.
For many years Clif, and later Carl, served as the Executive Secretary of the Farmers Elevator Association of South Dakota, which became the South Dakota Grain & Feed Association in the 1990s. The Anderson Agency managed the Grain Warehouse Bond business for the association until 2008.
In 2010 Rhodes Insurance and the Anderson Agency merged their operations and formed RhodesAnderson Insurance. Today, RhodesAnderson's operates on a regional basis and drives several specialty programs including healthcare, medical malpractice, attorney's professional liability, and grocery stores.  Their primary emphasis is to be strong advocate for our clients. To achieve that goal, we have selectively partnered with the best regional and national companies in the insurance industry.